FIND CONFIDENCE
LOVE YOUR WORK
IDENTIFY YOUR LIMITING BELIEFS
RESOLVE YOUR CONFIDENCE ISSUES
GROW YOUR CAREER
You will likely spend 75,000 hours at work.
how many have you enjoyed?
Fulfillment is a right and not a privilege. Every single one of us is entitled to feel fulfilled by the work we do.
ENDORSEMENTS FROM INDUSTRY LEADERS
Authentic Confidence is a coaching process that has addressed real challenges and benefited so many of our leaders.
~NICOLE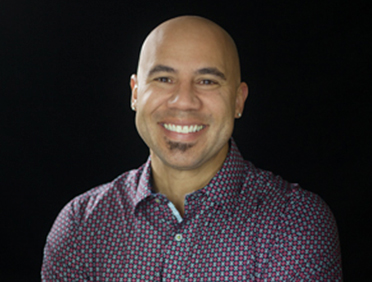 Finding the sweet spot between over confidence and under confidence has been a game changer for me and my business.
~GARY
Ben not only coached me through my confidence issues, but he also taught me how to coach confidence in others.
~BETH
Are you struggling with your boss?
Are you tired of the politics?
Are you feeling unappreciated?
Do others have negative perceptions of you?
Are you frustrated with your co-workers?
Are others getting promoted before you?
Are you struggling to see a career path forward?
Do you think you lack the experience, education or background?
Authentic Confidence is designed for:
New Leaders
Leaders of Leaders
Human Resource Professionals
Organizations looking to Drive Talent Engagement that Actually Works
Because true belonging only happens when we present our authentic, imperfect selves to the world.

Identifying your limiting beliefs is the most important first step.
BECAUSE IT IS THOSE BELIEFS THAT ARE HOLDING YOU BACK.
This course will help you build a game plan to easily and effectively eliminate every limiting belief in your career.
Limiting beliefs lead to confidence issues.
Once you resolve one core confidence issue (the main thing holding you back) the rest will fall like dominoes.
You'll then have a blueprint to handle any confidence issue that arises for the rest of your career.
Authentic Confidence Online Course

CORE BELIEF
In this phase I will explain the power of Authentic Confidence, how I discovered the pattern used by people who love their work and how it applies to you. You will understand how your beliefs impact your confidence and what to do about it.
SELF-ASSESSMENT
In this phase you will take a self-guided assessment called the Authentic Confidence Quotient. It is a confidential process where you will discover your limiting beliefs and create future goals for every major area of your career.
CAREER BUILDING
In the final phase you will complete the Confidence Coaching Guide. This practical, step by step process will transform your leadership. It will be your blueprint for completely resolving confidence challenges now and for the rest of your career.
I had been struggling with my boss for years. I kept wanting him to change and be a better leader. After taking this course I realized there are many things I can do, that I can control, to move my career forward. I am no longer waiting on him to determine my future.
I can't recommend this course enough.
~Authentic Confidence Client
Confidence is the most important single factor in this game, and no matter how great your natural talent, there is only one way to obtain and sustain it: work.
Based on client research,
91% of new leaders have significant confidence issues.
Transitioning from under confidence to Authentic Confidence
IS A CAREER GAME CHANGER
This transformation is what you will find in the course.
Confidence is a topic that is often considered taboo especially in the workplace. It's that sometimes elusive middle ground between overconfidence and underconfidence that many of us strive to find and put to good use in our personal and professional lives. To bring this elusive quality within reach, we launched the Authentic Confidence training course throughout our organization. The process allows you to identify areas in your life where you are either overconfident or underconfident and develop a game plan going forward. We thought the training was so beneficial, we are rolling it out through our entire organization.
Pride in your work and humility in your relationships is what will lead you to Authentic Confidence.
I think it's important for leaders to understand that. Often, when you dig down on performance issues, you'll find it's a confidence issue and we don't always understand how to identify it or coach it. This training made it easy to understand.
~Authentic Confidence Client/Organization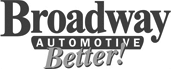 Ben Fauske, Confidence Researcher
BEN FAUSKE
Ben is invested in serving leaders so that great teams win. He is a confidence researcher who equips leaders with the tools to build their ideal careers. He is the author of Authentic Confidence: The Secret to Leading an Unstoppable Career. His clients describe him as passionate and committed to their success.
Ben struggled early in his career and discovered confidences issues were the core problem. This led him to research leaders who loved their work and found a pattern. When he applied this pattern to his own career he started loving his work. Since then he has taught thousands of leaders how to accelerate their own careers.